Small Move Same Day Fort Worth offers same day small movers & furniture pickup and delivery service Dallas Fort Worth .
Therefore, when you need local small movers in Fort Worth area at a fair price, with quality service, we are the answer! From a single item move, lightly furnished apartment move, storage move, office move, furniture delivery, or moving labor help, we are the solution to your small move needs. 
Likewise, if you ever find yourself needing emergency movers we can accommodate you. In other words, our moving company is flexible, specializing in on-call moving services. That is to say, we are same day movers who provide last minute movers Dallas, TX. 
Unlike other Fort Worth moving companies, we're a one-stop small move & pickup delivery service. Because we offer top of the line Fort Worth Movers. This means we supply all the necessary resources, tools and experience to get the job done. Thus, when it comes to small moves, we are the best quality movers Fort Worth. In addition, we are movers without minimum who offer affordable moving quotes, see: 
Cheap Movers Fort Worth
Same Day Movers Fort Worth
Our Same Day Fort Worth Movers are focused on small moves throughout Dallas Fort Worth. That is to say, our crew is trained for the smaller jobs that might be a bit too much for you to handle. Furthermore, some residents in our community need same day moving services for various reasons. Therefore, we're available to fulfill the same day small move needs of Fort Worth residents. While these are fairly simple jobs compared to house moves, we view every small move as unique. In addition, every move has it's fair share of difficulty attached to it. However, we embrace every small moving challenge to fulfill our customers needs! This is what differentiates us from other last minute movers Dallas Fort Worth.
Furthermore, someone has to fulfill the needs of those who aren't capable of performing a small move. So consequently, we are the answer when it comes to small move Fort Worth. This being said, we are committed to performing small move same day in Fort Worth, Benbrook, White Settlement, Saginaw, Lake Worth, Forest Hill, Southlake, Westlake, North Richland Hills, Coppell, Colleyville, Argyle, Trophy Club, Flower Mound, Burleson, Crowley, Watauga, Weatherford, Lake Worth, Roanoke, Arlington, Pantego, Hurts, Euless, Bedford, Mansfield and other local Tarrant county cities needing furniture delivery or single item movers Fort Worth. In addition, we also provide small movers Dallas, TX and every other county in the DFW area.    
In addition to being professional Fort Worth movers, we also provide furniture pickup and delivery service Dallas. To clarify, we provide furniture pickup delivery service to the entire Dallas Fort Worth region. We pickup and deliver from stores, warehouses, and online purchases. For example, while some furniture companies provide in-house furniture delivery they don't provide same day pickup and delivery service.
Secondly, American consumers are shopping online now more than ever. Subsequently, most of these customers want their delivery now! As a result, we've dedicated a small portion of our crew to local furniture pickup and delivery service. Consequently, our crew dedicated to same day furniture delivery service is called, "Short Notice Delivery"!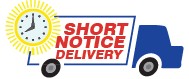 Short Notice Delivery's pickup and delivery expertise helps customers get their delivery NOW! In addition, they also perform disassembly, assembly, and appliance installation. Moreover, our short notice delivery services encompass: same day Furniture Delivery, Appliance Delivery Service, and Home Office Furniture Delivery. Therefore, we bring local online purchases to your doorstep with same day pickup delivery Dallas Fort Worth.
Furthermore, our delivery services aren't just limited to local online purchases. We pickup and deliver items from estate sales, yard sales, and storage sales. We also pickup and items that are gifted from one person to another. To clarify, we pickup and delivery almost anything from anywhere within the DFW region within short notice. One place we pickup and deliver furniture from frequently is the Design District Dallas.
We are very familiar with delivering furniture from Dallas & the Design District Dallas. For instance, we have delivered furniture from Aidan Gray, Arteriors The Outlet, J Guidry Design, Century Furniture Showrooms, Dulce, etc. That is to say, we have a good standing with each of these Dallas furniture companies and more.
In conclusion, we love being furniture movers Fort Worth, TX. As a result, we have enhanced our furniture delivery service in Fort Worth, Southlake, Westlake, Colleyville, Trophy Club, Coppell, Argyle, Keller, Flower Mound, Double Oak, Annetta, Crowley, Burleson, Watauga, Weatherford, Lake Worth, Benbrook, Haltom City, Roanoke, Arlington, Hurst, Euless, Bedford, Irving, Dallas, and other DFW cities needing single item movers east of Fort Worth.,
Single Item Movers Fort Worth
As small movers in Dallas Fort Worth we oftentimes move single items at a time. Therefore, we we also specialize as Single Item Movers as well. With our team of Single Item Movers Fort Worth we pickup and deliver all sorts of merchandise. For example, we move single appliances, mirrors, paintings, exercise equipment machines, barbeque grills, statues, toolboxes, tool benches, etc. We are also Fort Worth gun safe movers. That is to say, every day brings a new adventure for our crew of local professional furniture movers Fort Worth, TX. Thus, as same day movers Fort Worth and same day movers Dallas, we embrace every move!
Out of all the cities in United States we've chosen Dallas Fort Worth as our home. For one, the weather is fabulous! Secondly, the infrastructure is being developed and expanded consistently according to modern standards. In addition, more corporations are making Dallas Fort Worth their home. As a result, there's more job development and a migration of more residents to fill new jobs. Consequently, we see this influx of new Texans as an opportunity to provide Dallas Fort Worth moving help to our community. It also helps create jobs at the same time.
While we don't perform full-scale moves, small movers in Dallas Fort Worth are also essential. That is to say, we meet residents every day who need our professional moving help. For example, some of these customers are elderly senior citizens, disabled, newly married or they simply need help moving furniture. In short, there is a story behind every Fort Worth moving help job we perform. This is why we approach every move with the intent of taking care of customers needs. In our minds, no moving situation is exactly the same. As a result, we approach each same day move or small move differently. This particular approach is what separates us from other Same Day Small Movers.
Furthermore, we train our crew to always place themselves in our customers situation. That's to say, we're ever mindful of what we would need if we were in our customers shoes. To clarify, we also provide same day labor only moving help. Just give us a call and our moving helpers will be there to assist you in short notice. As a result, we provide the following services as moving labor help to our customers:
Furniture Assembly: Our Moving Help is trained to show up with the necessary tools to assemble your furniture that you need put together. In addition, they also clean up any packaging or other trash that may exist after the assembly is done. On the other hand, we also perform furniture disassembly.
Load and Unload Help: Our Fort Worth movers are also skilled to load and unload your U-Haul, Penske, or Budget rental truck on moving day. Unlike some movers, we trained to load & unload your furniture with care.
Furniture Rearranging: Whether its a single item or an entire living room set, going upstairs or down stairs, our small movers will rearrange your furniture or equipment just the way you like it!
Moving Packing and Unpacking Services: We'll also pack or unpack your belongings to make your move a more pleasant experience.
Moving and Storage Services: While we don't provide storage facilities, we do provide loading and unloading storage services.
Therefore, when you need reliable Fort Worth moving help the same day don't hesitate to call us. Furthermore, our customer reviews are a direct reflection of our professional moving services as Fort Worth Movers.
Richard is the truth, went above and beyond what any normal moving company would do. Highly recommend. Thank you.
Very professional and courteous. Wouldn't go with any other company but this one. Highly recommend them.
I needed movers at the last minute to move some of my bigger furniture from one apartment to another in the same complex. They were on time quick and efficient! They also took great care of my furniture and were very careful not to damage it. I highly recommend this company for any of your moving needs!
I had an excellent experience with their service. I requested a quote on a Sunday and received an almost immediate response with a quote that beat other movers. Then, the communication was timely and professional from the quote to their arrival. Once they arrived, they quickly went about moving our couches while ensuring to make sure the furniture was safe and well taken care of. All in all a great experience and I wouldn't hesitate to use them again.
Unfortunately covid-19 has brought many challenges to our Dallas Fort Worth community in 2020. As a business in DFW, we are grateful to be deemed an essential service provider. Consequently, it is necessary that we practice protecting ourselves and our customers from this pandemic. With this being said, we are taking precautions every day to prevent the spread of coronavirus. To fight coronavirus, we are taking precautions as professional Dallas Fort Worth Movers.
1.Taking Temperatures: Every day before the work day begins, we take our crew members temperature. As a result, we can catch a high temperature and send that employee in for testing.
2. Wearing Gloves & Masks: Our team members have to wear masks on all of our moving jobs. None of our crew members are exempt from wearing these safety items. In addition, we do wear gloves upon customer request.
3. Social Distancing: Furthermore: We train our employees to stay 6ft away from our customers while moving. In addition, we social distance at our office. 
4.Sanitizing Items on Trucks: On our trucks we have sanitizing wipes, soap, and sanitizer. We have these items available to cleanse our hands in the middle and at the end of every move.
Covid-19 Tips For Customers
Here's some fundamental tips we encourage all customers follow for on their moving day.
Wear gloves and Masks: While some customers might think gloves are a bit extreme, masks are definitely a must. Moreover, masks reduce the spread of coronavirus by reducing droplets in the air.
Wipe down high traffic areas: Generally keeping your residence clean is good for safety. However, if you're only moving living room furniture, clean your living room area before movers arrive. In addition, keeping restrooms clean.
Have toilet tissue: Some moving companies don't carry toilet tissue. However, their employees might need to use your restroom during your small move.
Have soap: Sometimes customers pack up their soap prior to their move date. Leave a soap dispenser out during your move for everyone's safety during the moving process.
Have a plan: We suggest customers have a plan to stay 6ft. away from movers during their move. This could be done by consolidating all of the items being moved in one room.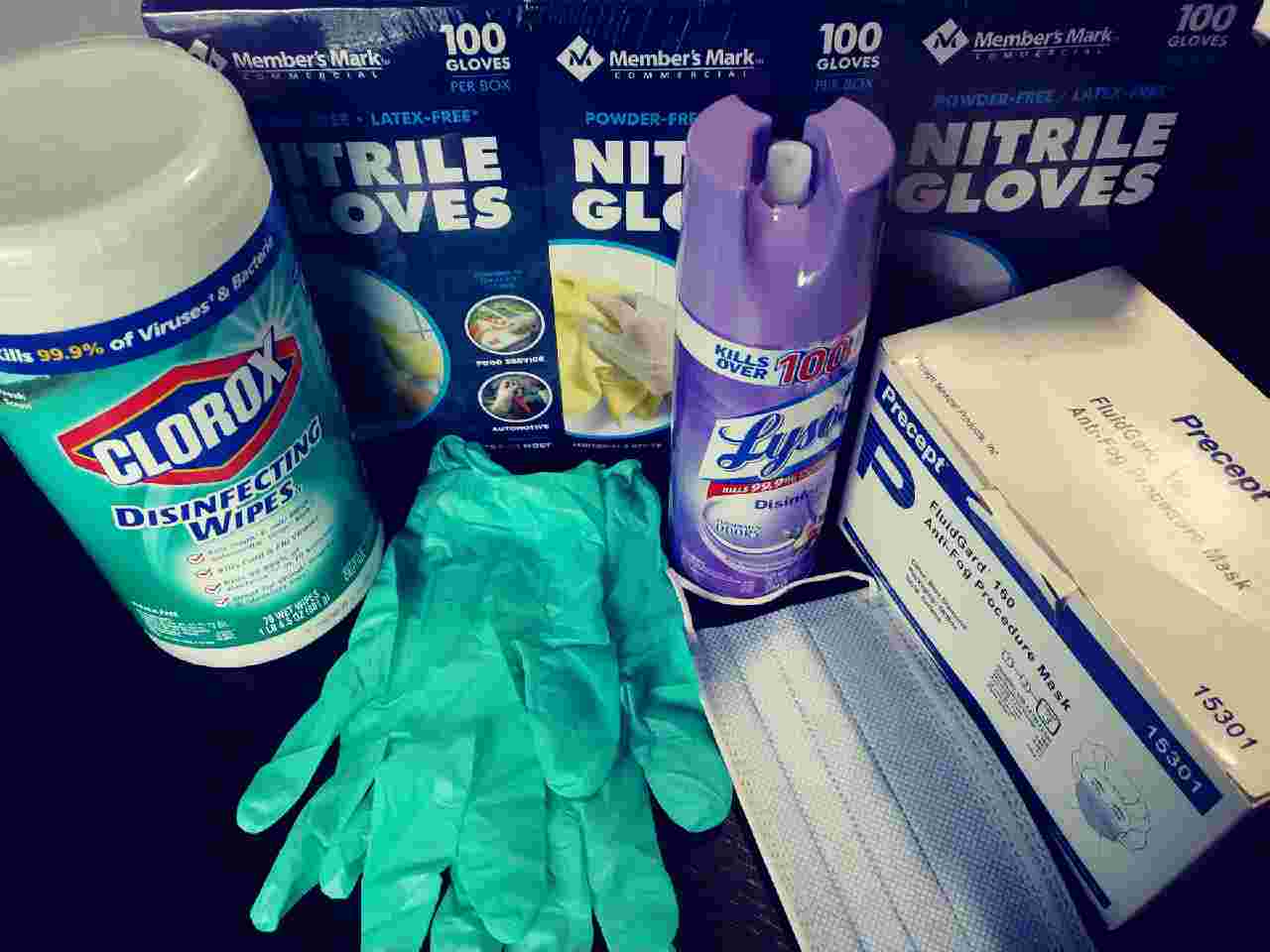 We wear many hats as professional Same Day Movers Fort Worth: small movers, single item movers, appliance movers, senior movers, In-home movers, apartment & furniture movers Fort Worth TX. All in all, we are amazing Fort Worth Movers!